November 6, 2018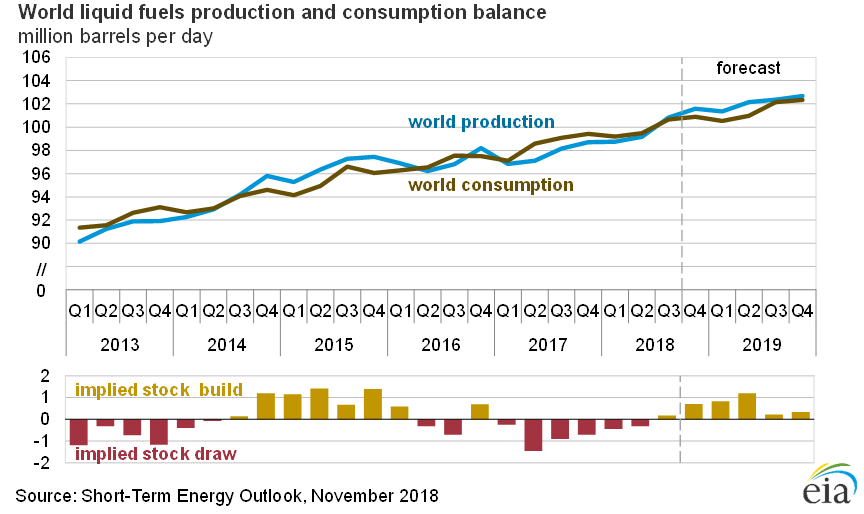 One effect on WTI prices: The Energy Information Agency forecasts fuel liquid production to outrun consumption and demand during 2019.
WTI is down to 7-month lows after the American Petroleum Institute reported a build in crude inventories.
In the seventh weekly build in oil stockpiles, API reported crude up 7.83 million barrels, with Cushing supplies up 3.07 million last week.
Gasoline, however, was down by 1.19 million and distillates were down 3.64 million.