A statement-of-intent analysis from the author indicates the bill in question is intended to keep cities from transferring money from municipal electrical utilities if it would cause budget problems and possible rate increases for the utilities — the Texas Energy Report is tracking this bill closely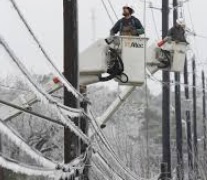 March 24, 2023 — A Texas Senate bill that's setting off alarms in San Antonio, Austin and elsewhere has not yet moved out of the Business & Commerce committee.
Both the San Antonio Express-News and the San Antonio Report have written about official reaction to Sen. Charles Schwertner's SB 1110 (filed in late February) which they say has the potential to prevent 72 cities in the state from transferring budget money from their municipal-owned or operated electric utilities to their general budgets.
Sen. Schwertner is chairman of the committee, and he's countered complaints by saying the bill is "not a ban on transfers," but a ban on what he calls "excessive" transfers.
The senator has stated that such transfers would be prohibited "if the transfer would result in a rate increase or financial deficit for the municipal utility (bill analysis) and transfers "in the municipal utility's cost of service study."
In the bill analysis by the senator, it was stated that "Many municipally owned utilities (MOU) direct a portion of electricity revenue annually to a general fund for use by the city," but "Little is known about how general fund transfer revenues are used by cities once they are redirected from an MOU to a city government.
"The percentage directed to be transferred is often included in an MOU's cost of service study that determines customer rates, even if the transfer results in the MOU raising rates.
"There have been instances where a city required a large transfer of revenue from the MOU to their general fund, putting the utility in debt, which caused the utility to raise customer rates.
"Had the city not required such a large transfer, there would be no need to raise customer rates to fill the budget deficit.
S.B. 1110, the analysis says, is intended to prevent a city from "transferring revenue to their general fund from an MOU if the transfer would result in a deficit for the utility or a rate increase for customers.
"S.B. 1110 also prevents MOUs from including these general fund transfers as part of the MOU's cost of service study.
CPS Energy and representatives from the cities of Austin and San Antonio have joined others — including the Texas Public Power Association — in testifying this past Tuesday before the committee against the bill, with one San Antonio official (the city's chief financial officer) saying the bill would result in "catastrophic loss of revenue" that would have a big impact on city services….